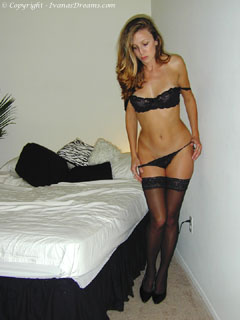 My name is Ivana and I was born in Europe - Czech Republic. Now I live in Southern California.
I am 5'7" tall and I weight 120 pounds (+, - a couple of pounds). My bra size is 34B and I have green eyes.
I love to wear high heels, sexy lingerie and clothes. Also I love sunny days, nice people, dancing, and good music. I don't like close-minded people and winter.