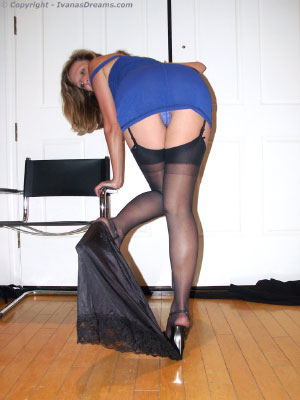 Hi, my name is Ivana and welcome to IvanasDreams.com.
I have always enjoyed posing for pictures, especially when I am wearing something sexy. And now I am very excited to share my pictures with you. I love sexy lingerie and high heels. I love flirting but also I can be very shy. I have a lot of wild dreams that are waiting to be fulfilled and I am excited about sharing some of them with you. One of my dreams already came true, when Sonia gave me a very special "English Lesson."
I enjoy posing for you and I hope you will enjoy my pictures.
Ivana